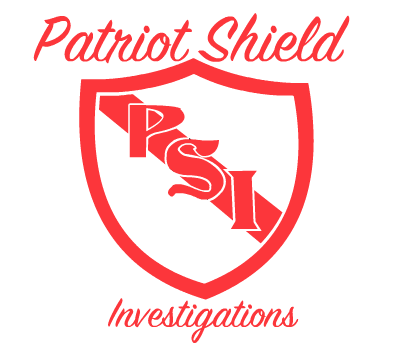 Southern Arizona's Private Investigation & Surveillance Firm
for Individuals, Businesses & Law Firms
Welcome to Patriot Shield Investigations
At Patriot Shield Investigations, we offer a wide range of services for businesses and law firms in Southern Arizona and the surrounding areas. From private investigations to pre-employment background investigations, surveillance, and beyond, our private firm of former law enforcement investigators has you covered.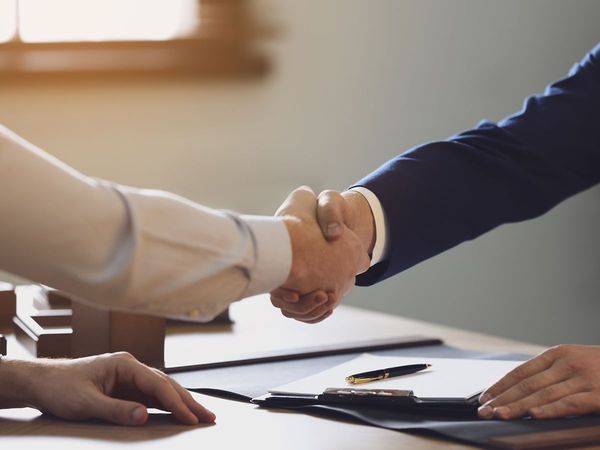 Welcome to Patriot Shield Investigations
At Patriot Shield Investigations, we are a team of retired law enforcement agents who use our skills and expertise to provide a number of services, including private investigations, background checks, surveillance, asset investigations, and more. With the help of Patriot Shield Investigations, stressful situations no longer have to interfere with your emotions and physical wellbeing. We are here to handle them for you.

Great Job!
PSI successfully investigated a $500,000 fire claim resulting in a determination of arson, saving our client hundreds of thousands of dollars
--MAJOR INSURANCE COMPANY

Saved Unnecessary Hardship
"I met someone online and although he seemed honest and respectful, I had a nagging feeling in my gut that he was not being truthful about who he was. I hired Patriot Shield to find information on this person and my suspicions were correct. Not only did he lie about his name and background, it turns out he had had a dangerous criminal past, including a murder charge. I am so glad for Patriot Shield's services, as I have saved myself unnecessary emotional and financial hardship. Thank you so much, Patriot Shield!"
--ANONYMOUS CLIENT

Very Helpful!
PSI helped lock me down my personal technology in my home, safeguarding my daughter and I from a cyber-stalker
--ANONYMOUS SINGLE-MOM
Patriot Shield Investigations in Buckeye AZ
If you're looking to dig deeper into an individual or situation in the Buckeye Arizona area, the police and other law enforcement agencies may not always be enough. That's why hiring Patriot Shield Investigations and Surveillance will prove to be your best bet. Patriot Shield investigators are knowledgeable professionals with an array of resources that allow us to uncover information that would otherwise remain hidden from view.
Why Hire a Private Investigation Company?
Individuals and organizations have a plethora of reasons to enlist the services of private investigation companies. For individuals, such as those who may be considering romantic partners or suspecting infidelity, these services can prove invaluable in providing complete background checks and locating missing persons.
Businesses can utilize private investigations for purposes ranging from investigating fraud, to conducting due diligence on business partners or examining employee misconduct.
Employing Patriot Shield will provide you with a high level of expertise, equipment, and resources, including specialized training, network contacts, and our vast knowledge in legalities and ethics during investigations - you can be sure that any risk concerning legal or reputational damage will be mitigated. Our investigators will provide invaluable help throughout the investigative process ensuring you are secure each step of the way.
At Patriot Shield Private Investigation, we are proud to offer our comprehensive investigative services across the Southern Arizona area, including background checks and surveillance, to asset searches, computer forensics and legal support – no matter your needs, our team of experienced private investigators stand ready to assist you!
Here are some of the services that Patriot Shield offers in Buckeye, AZ:
Background Checks: Uncovering the Truth
Patriot Shield provides an invaluable service with our background checks. Through a meticulous background investigation, our professionals are able to uncover crucial details about someone such as criminal records, educational attainment and employment history. This information can be of great use in several scenarios - from pre-hiring investigations to personal inquiries.
At Patriot Shield Investigations, we offer pre-employment
background checks
that can help employers make informed hiring decisions. By authenticating a candidate's credentials and examining for any illegal activity, employers can prevent costly missteps and guarantee that their workplace is secure.
When it comes to having peace of mind and feeling secure in significant life decisions, nothing beats a background investigation. Whether you're looking for love, or entering into a business venture, researching someone's history can provide invaluable information about their past which allows you to make more informed choices.
How is a Background Check Carried Out in Buckeye?
To gain a comprehensive understanding of an individual's past, employers and individuals often turn to background checks. An assessment like this can provide invaluable information about a person's criminal activity, work experience, academic credentials, and other critical details. So how does it all come together? Here is a brief overview of the typical background check process:
Before initiating a background check, it is essential to determine the purpose and scope of the investigation. This will help you pinpoint which information should be collected and from what sources.
Obtain consent:
Generally, before a background check can be conducted, individuals must give their consent in the form of a signed release or written authorization.
Gather information:
Regardless of the background check's motive and breadth, pertinent data can be acquired from a variety of sources. These comprise criminal records, employment history, educational credentials, and credit reports.
Verify information:
To ensure the reliability of all data gathered, it is essential to confirm its accuracy via contacting past employers, schools, or other relevant sources.
Analyze results:
After all the data has been collected and checked for accuracy, it's critical to examine the findings carefully in order to identify any warning signs or potential issues.
At Patriot Shield Investigations, we are experts at performing background checks to employers and individuals. Our detailed investigations encompass criminal record checks, employment history analysis, education verifications as well as many other areas of inquiry.
We gather accurate details from authoritative sources including public data repositories, court documents along with various additional resources. With the aid of our professional team of investigators you can rest assured that your findings will be comprehensive and enable you to make decisions based on reliable information.
Criminal Investigations: Gathering Evidence in Buckeye Arizona
When you think a crime has been committed, the expertise and resources of a private investigation firm can be essential in collecting evidence to use legally. Navigating criminal investigations is difficult and time-consuming; however, with Patriot Shield by your side, developing an indisputable case becomes much simpler.
The highly-trained investigators at Patriot Shield Investigations possess the skills and expertise to efficiently investigate criminal activity. Our team diligently collects evidence, interviews witnesses, and collaborates with law enforcement personnel to ensure that justice is served for all affected parties.
In addition to criminal investigations, we also offer
investigative services
for civil cases, including insurance fraud and personal injury cases. Are you a lawyer seeking legal aid, or an individual in need of evidence-gathering support? No matter your case, our team of experts can provide the quality services you require.
Surveillance: Monitoring a Situation
Through careful observation, our investigators can assemble critical evidence that could be utilized to bring a case before court or simply uncover behavior patterns and other important information.
Gathering valuable evidence in cases of insurance fraud is essential, and you can rely on Patriot Shield Investigations for expert surveillance services. Our team will inspect all angles to ensure that we acquire the proof required to make a strong case. With our state-of-the-art technology and experienced investigators, you can trust us for reliable help with your sensitive investigation needs.
We use a variety of techniques to conduct surveillance, including video and audio recordings, GPS tracking, and more. Our investigators are trained to conduct surveillance discreetly and ethically, ensuring that the evidence we gather is admissible in court.
Fraud Investigation
Private investigation companies can also conduct investigations into
fraud
, including insurance fraud, financial fraud, and corporate fraud. These investigations can be complex and require specialized knowledge and experience.
Legal Support
Private investigators are a valuable asset to any legal case, offering evidence and testimony that can make or break a client's victory. As experts in the field of investigation, we are adept at serving legal documents and providing knowledgeable perspectives in courtrooms across the nation.
Process Serving in the Buckeye AZ Area
Private investigators are experienced at locating and serving legal documents to individuals who may be difficult to track down or actively attempting to avoid service. This invaluable procedure is regularly used in divorce proceedings and civil lawsuits alike.
Specialized Insurance Services
Patriot Shield also provides
specialized insurance services
that are tailored to address the unique needs of insurance companies. These services include investigating cases of theft and insurance fraud. Our investigators have extensive knowledge and experience in investigating claims that have been filed under suspicious circumstances.
Our investigators use their skills and resources to gather evidence and establish the facts of the case. In addition to investigating claims, our investigators can also provide sub rosa investigations, which are conducted covertly to gather evidence of fraudulent activity.
Electronic Security & Investigation
Patriot Shield investigators are well-equipped to handle
electronic security and investigation services.
These services are designed to help clients safeguard their digital assets, prevent data breaches, and gather evidence for legal proceedings. The services include computer forensics, hidden camera and bug detection, and GPS tracking detection.
Our investigators use advanced technology to identify and remove malicious software from computers, detect hidden cameras and bugs, and locate GPS tracking devices. They also provide our clients with advice on how to protect their digital assets and prevent unauthorized access to their systems.
Cold Case Investigations
Cold case investigations
are a specialized area of private investigation that involves reopening old cases that were never solved. Patriot Shield investigators use their skills and resources to gather new evidence, re-interview witnesses, and re-examine existing evidence to shed new light on a case. We work closely with law enforcement agencies to help solve these cases and bring closure to victims' families.
Online Dating Background Check in Buckeye
Private investigators can also provide
online dating background checks
to help individuals make informed decisions about potential romantic partners. With the rise of online dating, it's becoming increasingly important to ensure that the person you're communicating with online is who they claim to be. Our investigators can conduct thorough background checks to verify the identity of an individual and ensure that they have no criminal record or history of fraudulent activity.
Polygraph Examinations
Polygraph examinations
, commonly known as lie detector tests, are a valuable tool in private investigations. Private investigators use polygraph examinations to help determine the truthfulness of an individual's statements. They are particularly useful in investigations that involve suspected criminal activity or in cases where there is a need to verify the credibility of a witness or suspect.
Counterintelligence, Private Autopsy & Toxicology
Counterintelligence, private autopsy and toxicology
is a specialized area of private investigation that involves conducting autopsies and toxicology tests on deceased individuals. Patriot Shield investigators use their skills and resources to gather evidence and establish the cause of death in cases where there are suspicions of foul play or criminal activity. This type of investigation is particularly useful in cases where there is a need to determine the cause of death in high-profile cases or cases that involve sensitive information.
Preserve the Peace for Civil Matters
Patriot Shield investigators can provide a valuable service in preserving peace in civil matters. They can help individuals and organizations resolve disputes and prevent them from escalating into violent confrontations. Our investigators use their skills in conflict resolution and negotiation to mediate disputes and find peaceful solutions that satisfy all parties involved. This type of service is particularly useful in cases where there is a need to resolve disputes between employees or between neighbors.
How do Private Detectives Work in the Buckeye area?
Professional private investigators, or 'PIs' for short, are engaged to carry out investigations on behalf of people and corporations. These inquiries usually involve matters that go beyond the jurisdiction of law enforcement such as unfaithfulness in relationships, finding missing persons and discovering corporate corruption.
Tools We Use
Private detectives have a vast selection of public records at their disposal, from criminal information to court documents and property deeds. Investigating these archives helps us piece together the past in order to build a more complete case. Using public records is an invaluable resource for us as it provides key insights into any investigation that otherwise would not be available.
Our detectives leverage an array of resources in their investigations, from surveillance to GPS tracking and witness interviews. By implementing these methods, we can build a comprehensive understanding about the person under investigation. This allows us to assess patterns in behavior or movement which could yield valuable insight into the case at hand.
Private detectives and law enforcement officials often collaborate to locate pertinent information, as well as work together on investigations. Although private investigators cannot make arrests or conduct searches without explicit permission from a proper authority, their close relationship with the police allows them to gather evidence that can be used within legal proceedings.
At Patriot Shield Investigations, we take pride in our professionalism and dedication to offering the best service possible. We acknowledge that each case requires a different approach, so we work closely with our clients to create customized solutions tailored precisely for their requirements. Whether you're a private citizen, business owner or law firm - Patriot Shield Investigations has the experience and resources necessary to help accomplish your goals.
Our firm specializes in private and professional investigations to help you unearth crucial information about people, ventures, or institutions. We provide the proof essential for making informed decisions that prove beneficial to your venture.
Why Choose Patriot Shield?
Extensive Experience
Patriot Shield
is committed to providing high-quality investigative services to our clients. We pack extensive experience in conducting investigations in a wide range of industries, including healthcare, finance, legal, and government. Our investigators use the latest technology and techniques to gather information and provide clients with the evidence they need to make informed decisions.
Ethical
Patriot Shield is devoted to upholding the utmost standards of excellence and integrity. We are committed to adhering to a rigorous code of ethics and safeguarding our customers' privacy and confidentiality.
Insurance Services for Law Firms
Through a comprehensive, unbiased approach to insurance defense investigations, Patriot Shield strives to support law firms in building strong cases for their clients. Our service entails investigating claims and gathering evidence that will bolster the client's defense against insurance claims. We are committed to delivering the highest quality of investigative work while also providing reliable results that can be used effectively in court proceedings.
Insurance Services for Businesses
With the help of Patriot Shield, businesses can perform comprehensive insurance investigations to detect and protect against any potential or existing fraudulent claims. Our investigative services cover a wide variety of claims including property damage, workers' compensation, and liability matters. We strive to assist companies in safeguarding their bottom line by providing thorough yet cost-effective research into all suspicious activity related to these areas.
Specialized Services
Patriot Shield's team of investigators is unrivaled in their expertise and technology when it comes to uncovering evidence and obtaining information related to healthcare fraud, financial fraud, or intellectual property theft. Our specialized approach makes us uniquely capable of finding the truth that might otherwise remain hidden through more traditional investigative approaches.
If you are in search of a reliable and professional private detective agency that can work on your case, Patriot Shield Investigations is here to help. Call us now at 866-598-2147, and let's discuss how we can assist you with reaching your desired results in and around Buckeye AZ.